Information on this page is updated as of December 4, 2020.
Please check your Junk or Spam boxes for your Approval Confirmation
or other emails sent automatically from our online services.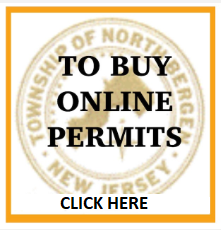 In light of the increase in COVID-19 cases and for the health and safety
of the public and staff, the Parking Authority office will be closed
through December 14, 2020.
Please be advised that parking enforcement will
remains in effect during this time.
Permits may continue to be purchased online at www.nbpaonline.org.
Staff will be available Monday through Friday from 9:00 am to 4:00 pm
for questions and to service the online pick up window. You can also email
questions to nbparkinghelp@nbpaonline.org.
Did you know that you can now purchase your parking permit online?
Just click on "TO BUY ONLINE PERMITS" below.
You must first register an account, log in, and make your purchase.
Once your permit is approved, you will receive an Approval Confirmation
(Ready for Pick-up) email with instructions for curbside pickup.