Information on this page is updated as of January 19, 2022 .
Please check your Junk or Spam boxes for your Approval Confirmation or other emails sent automatically from our online services.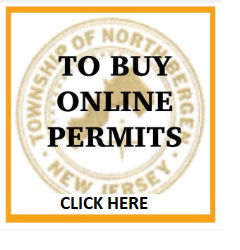 Zone 4 and WC (Woodcliff area) renewal has been extended to January 31, 2022.
Zone 3 permits will be expiring January 31, 2022.
1-13-2022
Online purchases

are

available 24
hours a day, 7 days a week.
The Authority encourages residents to continue purchasing
their permit online to avoid extended wait times during lobby hours. To purchase click button below

.
1/3/2021
1/14/2022 The North Bergen Parking Authority
Has Gone Completely Virtual!
* As of December 1st, all permits are now virtual! Your vehicle's license plate gets registered in our database and serves as your permit.
* Our vehicles are equipped with license plate recognition cameras that read license plates that are registered.
* Save time & avoid the lines! Purchase your permit online! Longer term permits may require 48 hours for approval, weekend/holidays excluded. To access the permit portal or for permit requirements, click the button below.
* Got a last minute visitor? NO PROBLEM! Guests may park in most residential areas up to 3 hours without a permit. Vehicles parking for more than 3 hours can purchase a daily permit online! A daily permit is valid for 24 hours from the time your purchase is completed & allows your guests to park immediately! Residents registered with a resident permit continue to pay the same low rate as over the counter and will need to register their visitor's vehicle while in their account. Purchases can still be made over the counter during office hours. Please note, as we transitioned to this final phase of license plate recognition enforcement and phased out physical permits, the Authority needed to provide our residents with a virtual daily permit option. Unfortunately, due to a rapid increase in positive Covid cases, we felt it was imperative to make the service available while we continue to develop the next phase. We believe as we continue to update the process, it will address any concerns.
* Don't have online access and it's after office hours? Visit one of our permit pay stations at the following locations:
Pay Stations are located at:
*2123 Kennedy Blvd (Kennedy Branch Library),
*4225 Bergen Turnpike (Parking Authority Office),
*6121 Grand Avenue (Housing Authority Office),
*8411 Bergenline Avenue (Bergenline Branch Library), and
*75th Street and Boulevard East (J. George Fredman Park)