Information on this page is updated as of November 30, 2021.
Please check your Junk or Spam boxes for your Approval Confirmation or other emails sent automatically from our online services.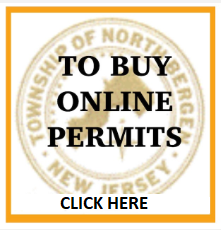 The 24 hour limit is set forth in N.J.S.A. 39: 4-207
Q:
Is a person with a wheelchair symbol license

plate/placard

required to deposit money when parking at a metered space?
A: Yes. When parking at a metered space, a driver with a disability placard/license plate must put the appropriate amount of money in the meter. If the vehicle will occupy the space for more than the maximum amount of time allotted on the meter, the driver must fill the meter to the maximum amount allowed. This will permit the vehicle to occupy the space for up to 24 hours without having to come back and refill the meter. A municipality may require the vehicle to vacate the space after 24 hours.
Pay Stations are located at:
*2123 Kennedy Blvd, (Kennedy Branch Library),
*4225 Bergen Turnpike (Parking Authority Office),
*6121 Grand Avenue (Housing Authority Office),
*8411 Bergenline Avenue (Bergenline Branch Library), and
*75th Street and Blvd. East are available 24 hours a day, 7 days a week for
Any questions, please feel free to contact our office at (201) 869-6200 or email us at nbparkinghelp@nbpaonline.org.
Online purchases

are

available 24
hours a day, 7 days a week.
The Authority encourages residents to continue purchasing
their permit online to avoid extended wait times during lobby hours. To purchase click button below

.