Information on this page is updated as of November 20, 2020.
Once your permit is approved, you will receive an Approval Confirmation
(Ready for Pick-up) email with instructions for curbside pickup.
Please check your Junk or Spam boxes for your Approval Confirmation
or other emails sent automatically from our online services.
Digital documents will only be accepted for online purchases. Please have original documents when visiting our office.
For the purpose of processing permits, the Parking Authority will be honoring the NJ Motor Vehicle Commission's expiration date extensions. If your driver's license, vehicle registration, or temporary plate expired between March 13th and May 31st, your new expiration date is September 30th. Documents expiring June 1st through August 31st are extended until December 31st.
Please note, permits processed under these terms will require you to submit your updated documents to our office, once they are received, to remain valid.
We will keep this page updated as new information becomes available. All email inquiries should be sent to nbparkinghelp@nbpaonline.org.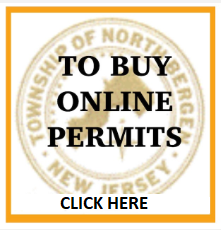 Did you know that you can now purchase your parking permit online?
Just click on "TO BUY ONLNE PERMITS" below.
You must first register an account, log in, and make your purchase.
IN AN ATTEMPT TO SHORTEN POSSIBLE WAIT TIMES,
THE PARKING AUTHROITY URGES ANYONE WHO CAN REGISTER ONLINE,
FOR THOSE WHO CANNOT REGISTER ONLINE,
IN-PERSON ASSISTANCE WILL BE OFFERED IN OUR OFFICE ON
MONDAYS, WEDNESDAYS AND FRIDAYS FROM 9:00 AM TO 4:00 PM AND
TUESDAYS AND THURSDAYS FROM 10:00 AM TO 4:00 PM.
PRIORITY HOURS FOR SENIORS, VETERANS AND THE DISABLED
WILL BE PROVIDED ON
TUESDAYS AND THURSDAYS FROM 8:30 AM TO 10:00 AM.
PLEASE ALLOW FOR ADDITIONAL TIME WHEN VISITING OUR OFFICE.
TO CONFORM WITH FEDERAL AND STATE COVID-19 REGULATIONS
AND FOR THE HEALTH AND SAFETY OF THE PUBLIC AND OUR EMPLOYEES,
YOU WILL BE REQUIRED TO WEAR A FACE COVERING,
HAVE YOUR TEMPERATURE TAKEN, AND ANSWER A FEW QUESTIONS.
IF YOUR TEMPERATURE EXCEEDS 100.4 DEGREES OR YOU
HAVE TRAVELLED, WITHIN THE LAST 14 DAYS,
TO ANY OF THE NAMED LOCATIONS ON THE STATE OF
NEW JERSEY'S TRAVEL ADVISORY, YOU CANNOT BE ADMITTED TO
THE BUILDING. ONLY TWO PEOPLE ARE ALLOWED IN THE OFFICE
AT ONE TIME TO ACCOMMODATE SOCIAL ACCOMMODATE
SOCIAL DISTANCING IN OUR LOBBY. WHEN VISITING OUR OFFICE,
PLEASE FOLLOW THE POSTED SOCIAL DISTANCING GUIDES.
THERE IS A SEPARATE LINE FOR ONLINE PERMIT PICK-UP, RING BELL FOR SERVICE.
PLEASE HAVE YOUR DRIVERS LICENSE AND CONFIRMATION PAGE AVAILABLE.